Meet the family behind Raynen Boxers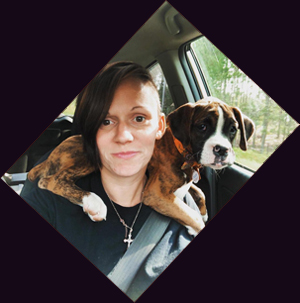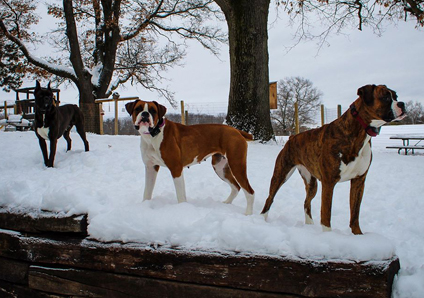 My name is Serenity Anderson, and I started off my love for boxers as a pre teen girl begging my parents for a female brindle boxer puppy, I was going to name her Tiger Lily and she was going to sleep under my bed.
Fast forward 6 years. Although I never did get to have "Tiger Lily," that puppy was never far from my mind. Opportunity struck when I met a new friend, Lorie Boodry, who shared the same passion for boxers I strived to. This wonderful woman gave me my very first boxer at 16 years old, and that boxer stands by my side still today, while my best friend Lorie looks over us from the stars above. That boxer is Raynen On Your Parade. And the name Raynen Boxers was born.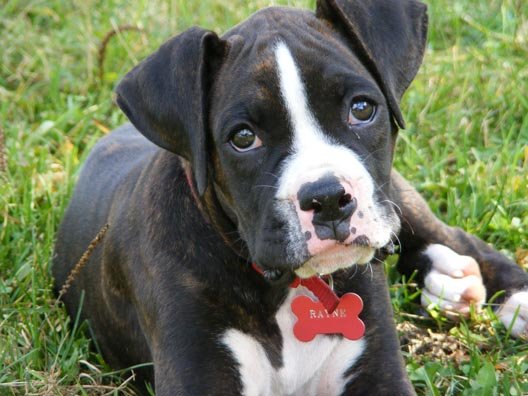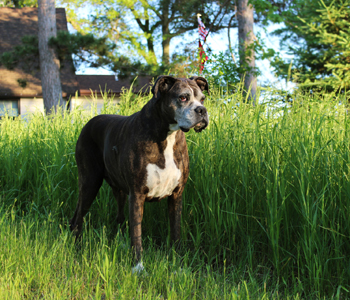 I'm a boxer lover to the core with an interest in obedience training and 3 little boys who keep me too busy to do much with it. My boxers make our house a home and it's my wish for you to have a boxer to love too!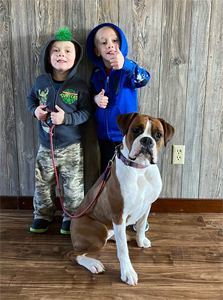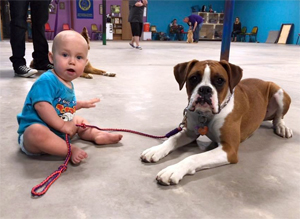 We're not an ordinary pet breeder. We're also not show breeders, or working dog breeders. Our boxers are pets, they're farm dogs. They live in our house, sleep on our couch, and get hand fed by our toddlers. But we do strive to make good citizens of them. Our dogs have been to obedience classes and have earned some titles along the way.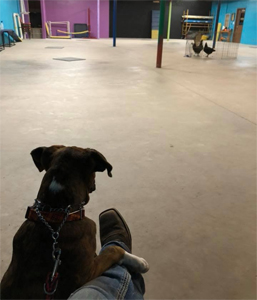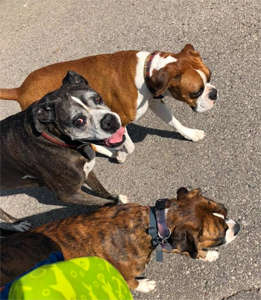 I own a 12 year old boxer, my first boxer, and it's my goal that your next boxer lives just as long. I have done pedigree research and bought my dogs from breeders who know their dogs for generations. My dogs are health tested so I can do my very best to assure your next dog is as healthy as a breeder can make them. Hip evaluations, Holter reports, DNA testing, and eventually echocardiograms and thyroid testing.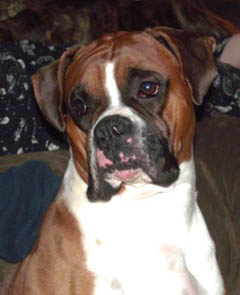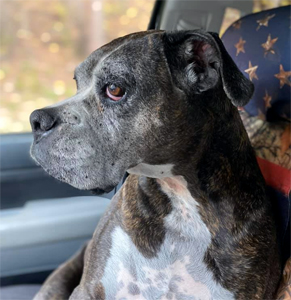 I bred 4 litters of boxers in 2009-2013. I bought my own male in 2010, a perfect flashy fawn with plans to breed boxers for generations. He was my Wreckless Intentions! Years later all of my girls were spayed and Wrecker was just a couch potato. Wrecker has unfortunately passed away, but I bought Sunshine from Lorie Boodry's last litter. She is a great great granddaughter of Wrecker's and a great niece to Rayne, generations of breeding by my dear friend Lorie Boodry. And my other new girl; the first boxer I wanted 20 years ago! Straight from Florida, the beautiful brindle Tiger Lily I only dreamed of.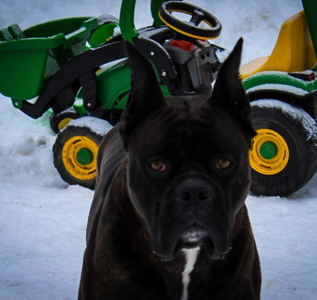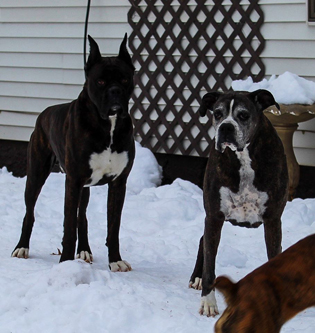 But wait, this all keeps wrapping around to my past, to my best friend Lorie, to Lorie's original boxer and her daughter who is my original boxer. Our stud at Raynen Boxers is Bo, a grandson of Rayne! His dad was from my very first litter of boxer puppies. Rayne was bred to an outside stud in 2009 and produced an entire litter of male puppies. One of those boys sired Bo years later, and now here Bo is, standing next to his grandma with perfect health test results, ready to sire your next boxer.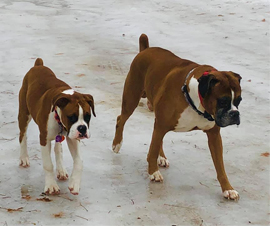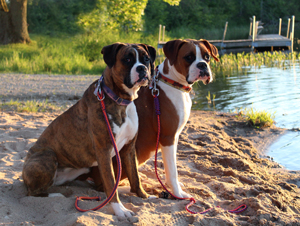 The last time I bred boxers I knew nothing about health testing. It's my goal to do better for my family and yours. After laying low and raising my own babies for a few years, I'm extremely excited to start raising puppies again, for you!